LOGO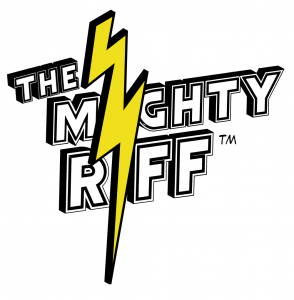 PRESS COVERAGE SAMPLES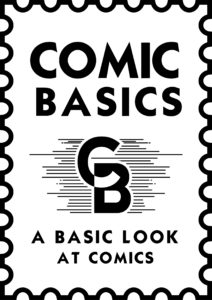 ABOUT 'THE MIGHTY RIFF' COMIC BOOK
What happens when a lifelong fan and advocate of classic heavy rock and traditional metal mourns the loss of his idols, record stores and the mystique?
He makes a comic book, naturally! Brian Coles, former editor and owner of one of the original and most popular high voltage rock sites of the early internet days, The Electric Basement (1998 -2006), returns with The Mighty Riff –  a "rad-iculous" space rock opera for fans of 70s and 80s hard rock and metal made with passion, and a slathering of MAD Magazine and National Lampoon's style humor.
Taking on both writing and illustration duties, it's clearly a labor of love. "I was born in the 70s but always loved what came before and during my child and teen-hood. Something about that music took me elsewhere when I needed it, empowered me many times and holds a great place in my heart. I think it's the electricity that keeps it beating."
He goes on to emphasize, "I tried to capture the feeling of sitting in my room with a headset on, blasting away some Deep Purple, AC/DC, Blue Oyster Cult or what not, reading comics. It's really a combination of the two. Our hero is a late middle-age  'never was' guitarist/singer with unlimited enthusiasm, who, through a magical event, is teleported into a universe where music is everything and he is now a potential hero. He must battle a space witch and 'The Great Suckening,' to keep the music we love alive." On the obvious metaphor, Coles expands, "The music and memories will always be there, and there are some new bands making strides of course. This is just my small, humble way of keeping it going and saying 'thank you' for what it did for me and still does."
One thing Coles insists on is the fun aspect. "The comic is uncompromisingly silly but takes the adoration for the music seriously. It's jam-packed with inside jokes for the music fans but anyone can enjoy it. That is critical to me. It's high school, Saturday night. Forever."
Issues of The Mighty Riff are available both digitally and in print. Visit https://www.themightyriff.com for more info.