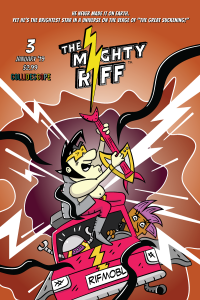 In the final chapter of this story arc, The Mighty Riff battles a mutated Drooping Molly in the hairiest of hairy battles as The Great Suckening closes in with a vengeance!
Digital Version NOW AVAILABLE here: https://www.comixcentral.com/vendors/the-mighty-riff/
and here: https://www.drawmeincomics.com/shop/wbcoles
NOTE! All 3 issues tell a complete story!
Print version coming soon!