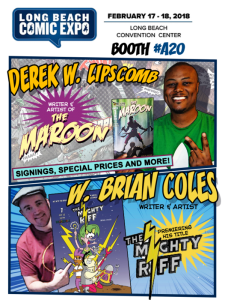 My great friend/colleague/mentor fellow artist and scribe Derek Lipscomb and I will be sharing space at Long Beach Comic Expo next month! Drop on by for:
$1.00 OFF Premier issue (#1) of The Mighty Riff™
Includes FREE cardboard back and plastic sleeve
Will happily autograph upon request
Friendly chat about comics, geekery, heavy rock or whatever floats your boat! (Hey, you have a boat?!)
Derek will also be sharing and selling his exceptional high adventure adult comic The Maroon with special deals and more!
What: World Premier  of the Mighty Riff™ Comic!
Where: Long Beach Comic Expo
Where more specifically: Booth # A20
When: February 17th -18th
Tickets: Click here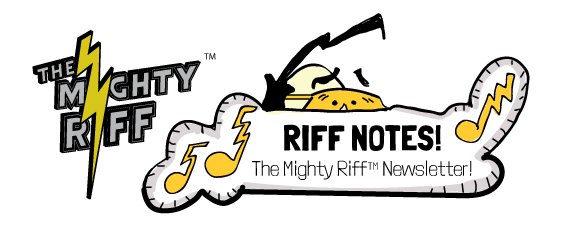 Subscribe to RIFF NOTES!
The Mighty Riff™ Newsletter
for the latest news, special offers, sneak peaks and cosmic levels of regret!